Biarritz O – Devoucoux – Show jumping
Devoucoux
,
FOR RIDING
,
Horse
The reference in multi-purpose saddles, the Biarritz O has a semi-deep seat that offers the perfect balance between technique and comfort. The Biarritz O is one of Devoucoux's world-leading products – a harmonious marriage of elegance, balance and comfort. It meets the rider's need for balance and precise contact during daily work, for jumping, flatwork and outdoors. Its wide seat facilitates pelvic contact and improves the distribution of the rider's weight. Three-point girthing for precise adjustment of the saddle. Registered model.
Color: Havana or Black
Finishing: Grain calf, Full calf, Full buffalo
€3.750,00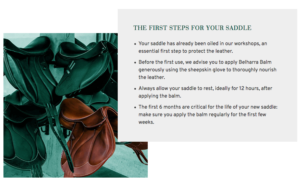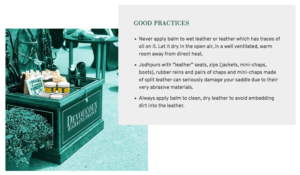 Only logged in customers who have purchased this product may leave a review.